Sterling Protective Services Serves Austin Businesses!
Providing top quality business security for over 28 years!
Business security in Austin from Sterling Protective Services
Sterling Protective Services is a proud servant of the city of Austin, TX, providing some of the best trained security guards Austin can offer! Operating with an impeccable level of professionalism and customer service, our security personnel are trained in classroom and field settings to guarantee the most positive possible experience for you, your employees and customers.
Prioritizing onsite security services
Sterling Protective Services is proud to serve the city of Austin, providing a full range of security services and a wealth of experience protecting the interests and investments of our clients. As a company owned and operating out of Texas, we understand the local challenges faced by our clients, and are uniquely qualified to meet their needs and exceed their expectations.
So what is it that sets us apart from our competition in Austin?
What are our specialties?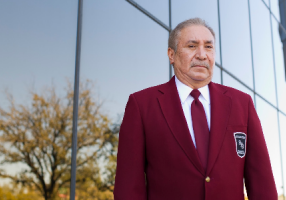 Business Security
Your business is unique, and you have unique business security needs. With efficient, well trained security guards, we can help ensure your business is kept safe. Schedule a free, no-strings-attached consultation to find out how to best protect your business.
Building security is a serious concern for many business owners and property management companies. Our staff is trained above and beyond state requirements to best serve your needs. Learn more about protecting your property with our security services.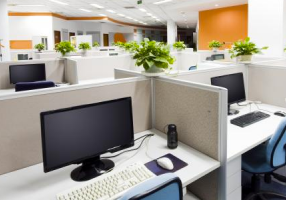 Office Security
Offices are busy areas and typically house expensive and important equipment, information and (most importantly) employees. You have an obligation to provide a safe working environment for your staff, and we can help. Schedule a free office security consultation today!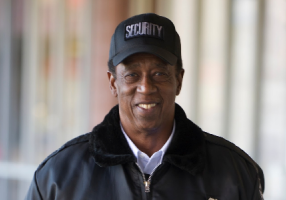 Onsite Security
Sterling Protective Services has been providing on site security services for over 28 years, and we're among the best at it. Our security guards are thoroughly screened and provided with top quality training to ensure they offer impeccable on-site security services and improve your business security.
Vehicles are among the average person's most valuable possessions, and so it's natural for many businesses, malls, etc. to offer parking lot security. Our security guards provide a strong deterrent to potential thefts, vandalism and more. Find out more about protecting your parking lot today!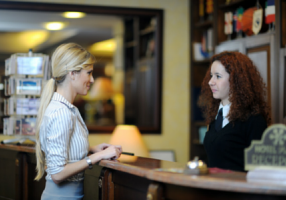 Lobby Security
Lobbies and other entrance points are key from a security standpoint. A well secured business will use these areas to control visitors and restrict undesirable traffic. Lobby security serves as an excellent layer of protection as well as serving a very important administrative function in greeting and cataloging guests.
So, why choose us?
---
You'll Never pay too much
We take time to learn about your needs and come up with a competitive quote tailored to you.
We Know Texas!
We've been Texas based since 1989, more than 28 years! We know our service area better than anyone, and we love it.
We listen to your needs
From the word go, we sit down and hear you out. The solution we propose is tailored to provide you with the best business security.
We're business security Specialists
As we mentioned above, we've made a decision to focus on the management of on-site security, and we're among the best at it.
We continually improve
We're always evaluating our process and trying to improve it, to better benefit our clients. We're proactive and it makes a major difference.
Our Security guards
We hire only the best. Our Austin security guards are by far our biggest asset. Learn more about this below.
Top quality security officers and business security services
Our personnel are truly the feature that will define us as providing some of the best security service Austin security companies can offer. Whether you're looking for ongoing security service or bodyguards and security for a one-time event or function, armed or unarmed, our officers are skilled and highly trained, and will ensure that you receive only the highest level of service, in addition to complete peace of mind. Conveniently located near the intersection of N Mo Pac Expy and Far West Blvd, our Austin location provides excellent service and puts us on the map as one of the premier security companies in Austin.
Our officers are screened and rigorous background checks are performed before hire, and their training is unparalleled, including thorough classroom and field training. In order to maintain the highest standards, regular evaluations are also part of our standard process. The outcome? The best security guard Austin TX companies can boast of. You won't find better Austin security guards or personnel than the officers we employ.
Security Experience in a Multitude of Industries
In addition to our excellent officers, we bring with us a wealth of experience providing security to  a huge range of different industries. Security is not a one-size-fits-all industry, and hiring an experienced team is the only way to guarantee your security challenges are being taken care of in an efficient and competent manner. Read more about the industries we provide security services to:
Lobby Security/Parking Lot Security
Request a free security consultation today!
No two jobs are the same, and despite this, many Austin security companies have fixed pricing plans, which usually encompass features or services that are not necessary for every job. In order to ensure you only pay for the services you need, we offer a Free Consultation, which enables us to quote you the best possible price, customized for your situation.
If you'd like to learn more or get a custom quote, sign up for a free, no-strings-attached security consultation!
Click below for your free quote:
Get In Touch