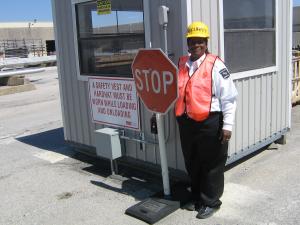 The annual cost of equipment theft is currently estimated to range from $300 million to $1 billion according to the National Insurance Crime Bureau. Heavy equipment theft is a growing problem in the United States and nearly 1000 pieces of commercial equipment are reported stolen each month via the National Crime Information Center.
These are staggering statistics. A construction company cannot afford to not make an investment in security and prevent theft from their site. Theft of equipment is extremely costly. It also slows down the process of construction, which costs more in money and lost time. Your insurance costs could go up as well as a result of losses. Vandalism of equipment can be expensive to fix too. During the off hours of construction, it is a major liability exposure if a trespasser were to enter into a construction zone.
It is a smart investment to protect your construction site with Sterling Protective Services, Inc. officers.