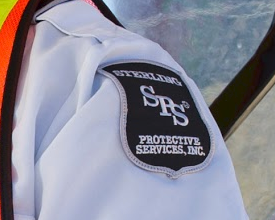 With the year well under way, it is time to take a close look at your business and evaluate your needs in order to prepare for the future. Right now is the best opportunity to think about business security. As incidents of crime are on the rise during these strained financial times, it is best to be prepared. Consider investing in the assistance of a first rate security company and the assurance that comes with onsite security.
Does my company need to hire a security guard?
Why Choose Onsite Security?
While many will opt for security cameras or occasional patrols, your business security will truly benefit when you invest in security officers who are onsite at all times. The main goal is to provide a powerful deterrent. When potential intruders or criminals see that your business is visibly protected by personnel on active duty, you are more likely to steer clear of trouble. However, if disaster strikes, rest assured that competent security staff will respond quickly to minimize any damages, reducing the impact of criminal acts.
Someone to Watch Over Your Business
When you choose a first rate security company like ours, we'll evaluate your needs and send our highly trained officers, making your staff, customers, and premises our top priority. With our staff on the scene you can rest assured that someone will always be on guard, observing the premises closely, documenting important information, and calling upon law enforcement if necessary.
More than Just a Security Guard
We know what it takes to make a great security officer. While their main function is to keep your business secure, they also act as the daily welcoming committee, keeping a daily log if necessary as employees, colleagues, and clients enter your property. They take care of regular clerical duties and can assist in maintenance concerns as well. You'll be on top of every aspect of the day to day details when you have someone studying your buildings and grounds at all times. When there is any kind of problem, even if it is not related to security, our security staff members will keep you informed.
There's No Time Like the Present to be Secure
Onsite security for your business means having the peace of mind that comes with knowing you are making every effort to protect anyone and anything that enters your door. Now is the time to put your business security in capable hands. Call us today and learn how we can help you to be secure.
Get a free consultation!

Melissa joined Sterling Protective Services in 2007 as Marketing Director. She is responsible for all marketing efforts for the company, including business development and sales for all branch locations. This includes Sterling's website, search engine optimization, and social media efforts. She also manages Sterling's government relations program and Sterling's charitable giving program. Melissa holds a Bachelor of Science Degree in Education from Baylor University.