Dallas Business Security from
Sterling Protective Services
Providing top quality business security for 28 years!
Business security in Dallas from Sterling Protective Services
Sterling Protective Services is proud to serve the city of Dallas, TX, providing some of the best trained security guards available from any of the security companies in Dallas. Operating with an impeccable level of professionalism and customer service, our security personnel are trained in classroom and field settings to ensure your experience is nothing but positive.
Prioritizing onsite security services
One of the premier Dallas security companies, Sterling Protective Services gladly serves the city of Dallas, delivering a wide range of security services and putting over 27 years of security experience to work for our clients. As a Texas based company, with offices in Dallas, Fort Worth, Houston and Austin, we are well aware of the challenges our clients face, and are well positioned to meet and exceed their expectations. So what is it that sets us apart from other security companies in Dallas? Find out below!
What are our specialties?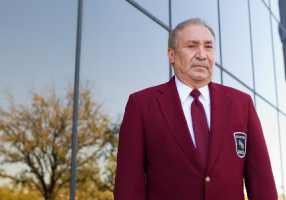 Business Security
Your business is unique with unique business security needs. Sterling Protective Services will meet with you to tailor a security plan specific to your business/property. Just as Sterling creates a customized security plan, we also create a customized price. Sterling Protective is a locally owned and operated company so we always work to provide the best customer service paired with exceptional security at a budget friendly price.
Building security is a serious concern for many business owners and property management companies. Our staff is trained above and beyond state requirements to best serve your needs. Learn more about protecting your property with our security services.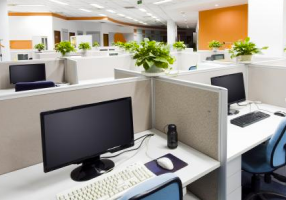 Office Security
Security for offices and their tenants must be a priority. Sterling Protective works directly with Property Management to provide exceptional security service. Sterling Protective provides peace of mind for the management company as well as the tenants. Office security is a representative of the management of the building. We promise to provide the level of service that mirrors the top quality service management provides. We serve property management by serving the security needs of the office and its tenants. Schedule a free office security consultation today!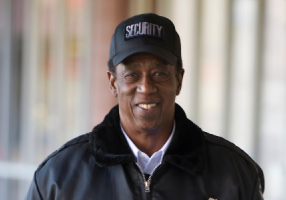 Onsite Security
Sterling Protective Services has been providing on site security services for over 28 years, and we're among the best at it. Our security guards are thoroughly screened and provided with top quality training to ensure they offer impeccable on-site security services and improve your business security.
Vehicles are among the average person's most valuable possessions, and so it's natural for many businesses, malls, etc. to offer parking lot security. Our security guards provide a strong deterrent to potential thefts, vandalism and more. Find out more about protecting your parking lot today!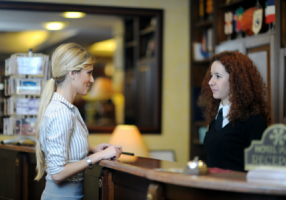 Lobby Security
Lobbies and other entrance points are key from a security standpoint. A well secured business will use these areas to control visitors and restrict undesirable traffic. Lobby security serves as an excellent layer of protection as well as serving a very important administrative function in greeting and cataloging guests.
So, why choose us?
---
You'll Never pay too much
We take time to learn about your needs and come up with a competitive quote tailored to you.
We Know Texas!
We've been Texas based since 1989, more than 28 years! We know our service area better than anyone, and we love it.
We listen to your needs
From the word go, we sit down and hear you out. The solution we propose is tailored to provide you with the best onsite security.
We're business security Specialists
As we mentioned above, we've made a decision to focus on the management of on-site security, and we're among the best at it.
We continually improve
We're always evaluating our process and trying to improve it, to better benefit our clients. We're proactive and it makes a major difference.
Our Security guards
We hire only the best. Our Dallas security guards are by far our biggest asset. Learn more about this below.
Top quality security officers and business security services
Our security staff are the number one thing that define Sterling Protective Services as the company that provides the best security guards Dallas has to offer. We provide officers that meet your security needs, whether that would be armed or unarmed, short or long term, our officers are highly trained and will ensure your peace of mind, and satisfaction. Our intensive training, (both in theory, and in the field) screening and in-depth background checks result in the best security guard Dallas security companies can offer. Periodic evaluations are implemented in order to ensure our demanding standards are maintained. Our bodyguards and security guards are among the best in the industry. Learn more about our security officers and bodyguards…
We Possess Multi-Industry Experience
Sterling Protective Services brings over 28 years of experience to the table, in all manner of industries. Every client has different needs, and our experienced team of security guards and bodyguards will ensure that your security challenges are being taken care of efficiently and competently. Read about the industries we provide security services to…
Lobby Security/Parking Lot Security
Request a free security consultation today!
Many Dallas security companies have rigid pricing plans, which include services you may not require. We offer a Free Security Consultation, which allows us to accurately determine your needs, before we quote you a fair price, customized for your situation. Order your Free Security Consultation today! We're only getting started though, you can view even more reasons to work with us on our site, or set up your consultation by clicking the button below!
Free Security Consultation
If you'd like to learn more or get a custom quote, sign up for a free, no-strings-attached security consultation!