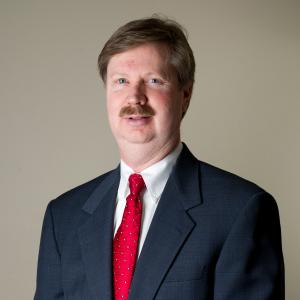 Tim Dyson
President
Tim formed Sterling Protective Services, Inc. in 1989 when he spun off his partial ownership in another security services company in the Dallas/Fort Worth area. From 1985 to 1989, he was a part owner and manager of that security service provider. Prior to entering the security business in 1985, Tim was a staff analyst at Xerox Corporation for five years. When Tim formed Sterling Protective, he did so with the philosophy of providing each and every client with the highest level of security service possible. Tim has formed a team at Sterling that understands this philosophy and strives to provide that level of service with professionalism, honesty and integrity. The company began serving clients in the greater Houston area in 2002 when it opened its first branch office. Sterling expanded into the central Texas market by opening a branch office in Austin in 2012. Member of American Society for Industrial Security, Associated Security Services of the State of Texas, Law Enforcement Alliance with Private Security since 1989. Tim served for 4 years on the board of local non-profit Achieve, formerly named Citizens Development Center, a Dallas nonprofit with the mission to empower adults with disabilities to achieve their highest level of independence through work center programs and job training. Tim holds a Bachelor of Science Degree in Business and Public Administration from The University of Texas at Dallas.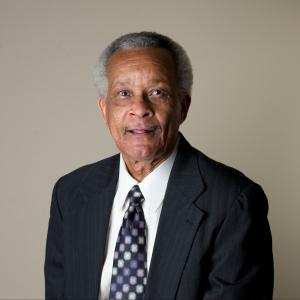 Dave Elliott
Senior Vice President
Since joining Sterling Protective in 2000, Dave has managed Sterling's overall security force on a daily basis. Dave manages the hiring, training, scheduling and supervision of all personnel and is dedicated to matching our security personnel to the specific needs of our clients. Prior to joining Sterling, Dave gained over 20 years of corporate security experience at Bank of America and its predecessors NationsBank and First Republic Bank of Dallas. Dave was Vice President of Control Center Operations, managing three alarm-monitoring centers in Dallas, Atlanta and Virginia along with administration of sixty-five console operators. Dave was responsible for the operations of seventy-five armed security officers at various bank locations, including the interface with Property Management on various security and safety issues. Dave also managed the executive alarm protection for key personnel and managed the card access database input and initial setup of 17,000 employees and vendors. Dave served four years in the United States Air Force in various base police and Strategic Air Command positions.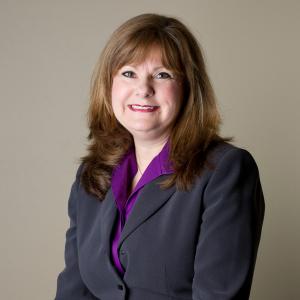 Sue Dyson
Vice President
Sue joined Sterling in 1995 and manages all of Sterling's extensive compliance and regulation
requirements with the Texas Department of Public Safety Private Security Bureau. In addition, Sue oversees a number of the accounting operations for the company. Prior to joining Sterling, Sue was an apparel buyer for Joske's Department Store chain headquartered in Dallas. Sue was responsible for the purchases of several departments of ladies' apparel for Joske's Department Stores for all of their stores located in the Dallas/Fort Worth and Phoenix markets. Sue holds a Bachelor of Arts Degree in Business and a Bachelor of Arts Degree in History from William Jewell College.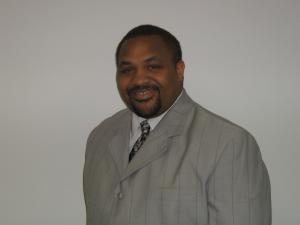 Tydon Bell
Vice President
Tydon joined Sterling Protective in 2009 and is responsible for the daily operations in the greater Houston area. He manages all client relationships and the hiring, training, scheduling and supervision of all Houston area security personnel. Tydon has fourteen years of security experience in a variety of private and public sector security and management positions. From 2001 to 2002, Tydon was a Harris County Juvenile Probation Correction Officer, supervising juveniles ages 10 to 17 that were awaiting trial or placement. In addition to Tydon's leadership with Sterling Protective, he provides leadership on the Board of Directors for the non-profit, Hope For Youth, where he also volunteers with the youth involved in the program. Tydon is an American Red Cross Instructor in First Aid/CPR/AED. Tydon also holds a Texas Peace Officers License from the Texas Commission on Law Enforcement Officer Standards and Education, (TCLEOSE) and has performed extensive volunteer deputy constable duties with the Harris County Constables' Office.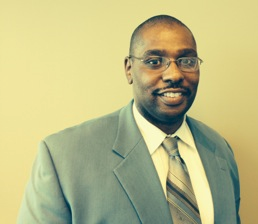 Duane Carter
Regional Manager
Duane joined the Sterling Protective management team in 2014 to manage operations in the Austin market. Duane is responsible for client relationships and for the hiring, training, scheduling and supervision of all security personnel in Austin and the surrounding Central Texas area. Duane has many years of extensive experience in the areas of healthcare safety and security, casino and hotel security, as well as retail and transportation security. Duane holds a Bachelor of Arts Degree from Rowan University in Glassboro, New Jersey and an Associate Degree in Criminal Justice from Camden County College in Blackwood, New Jersey.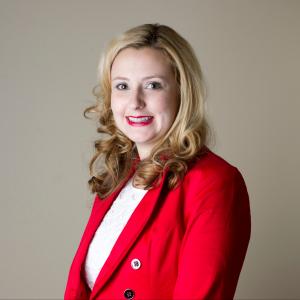 Melissa Montiel
Marketing Director
Melissa joined Sterling Protective Services in 2007 as Marketing Director. She is responsible for all marketing efforts for the company, including business development and sales for all branch locations. This includes Sterling's website, search engine optimization, and social media efforts. She also manages Sterling's government relations program. Sterling Protective has a corporate goal to make a positive difference in the lives of our employees and those in the communities in which we serve. Melissa is an active member of the Auxiliary Board for the nonprofit Rainbow Days, an organization helping children in adversity build coping skills and resilience to create a positive future. Melissa also manages Sterling's charitable giving program. Melissa holds a Bachelor of Science Degree in Education from Baylor University.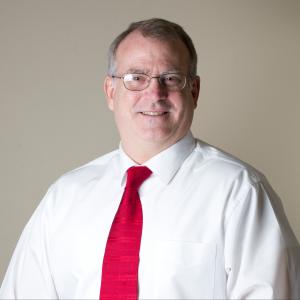 Jeff Conner
Operations Manager
Jeff began his career at Sterling in 2004 as an Account Manager for one of Sterling's largest clients. Jeff assists in the management of security operations, including the hiring, training, scheduling and supervision of all Dallas/Fort Worth security officers. In addition, Jeff handles the security officer operations software for the entire company. Jeff has prior in-house corporate and contract security experience dating from 1996 to 2004. Prior to 1996, Jeff served thirteen years as a troop and staff officer in the United States Army. Jeff holds a Bachelor of Arts Degree from The Citadel and a Master of Divinity Degree from Asbury Theological Seminary.
Narva Logans-Bell
Office Manager
Narva joined Sterling Protective Services in 2013. In addition to general office operations of our Houston branch, Narva is responsible for human resource management, including applicant and new hire processing. Narva gained 11 years of supervisory and office manager experience at the United States Immigration and Naturalization Services and over a year of experience at Jacobs Engineering.
At I.N.S., Narva won numerous awards for national employee training in the areas of data entry and office management. She also has experience working with juveniles with chemical dependencies and behavioral problems. Narva has an Associates Degree in Criminal Justice from Remington College, graduating as class Salutatorian.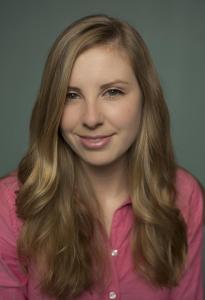 Laura Neill
Sales and Digital Content Manager
Laura joined the Sterling Protective team in 2015 to contribute in sales development and manage all digital marketing. Laura comes from a marketing background, focused on planning and implementation of campaigns. She is excited to be a part of Sterling's forward motion in the security industry. Laura will lead the way in online marketing and join efforts with Melissa to increase development for all branch locations. Laura graduated cum laude with a B.B.A from Belmont University.