Fort Worth Security Guards and Services from
Sterling Protective Services
Providing top quality business security for over 27 years!
Business security in Fort Worth from Sterling Protective Services
Sterling Protective Services is one of the leading companies providing Fort Worth security guards, offering a suite of security services and a proven track record exceeding the expectations of our clients. We're proudly local, Texas owned and operated, and we understand our clients needs better than anyone else because we take the time to research the variables they have to deal with.
Sterling Protective Services is proud to serve Fort Worth, TX, providing security guards who are trained in both classroom and field settings, and carefully screened to ensure they are able to provide your business with the best possible security and service.
Highly Trained Security Officers and Bodyguards
We are happy to be defined by the quality of our personnel. Their professionalism and efficiency, along with unparalleled training and comprehensive background checks are what truly distinguish Sterling Protective Services from our competitors. Your safety and satisfaction are assured, whether you're looking for  security guards or bodyguards, armed or unarmed, field trained and ready to protect! You won't find better security guards in Fort Worth than ours.
Learn more about our security officers and bodyguards…
What are our specialties?
Your business is unique, and you have unique business security needs. With efficient, well trained Fort Worth security guards, we can help ensure your business is kept safe. Schedule a free, no-strings-attached consultation today to find out how to best protect your business.
Building security in Fort Worth is a serious concern for many business owners and property management companies. Our staff is trained above and beyond state requirements to best serve your needs. Learn more about protecting your property with our security services.
Offices are busy areas and typically house expensive and important equipment, information and (most importantly) employees. You have an obligation to provide a safe working environment for your staff, and we can help. Schedule a free Fort Worth office security consultation today!
Sterling Protective Services has been providing on site security services for over 27 years, and we're among the best at it. Our Fort Worth security guards are thoroughly screened and provided with top quality training to ensure they offer impeccable on-site security services and improve your business security.
Vehicles are among the average person's most valuable possessions, and many businesses, malls, etc. offer parking lot security. Our security guards provide a strong deterrent to thefts, vandalism and more. Learn about protecting your parking lot today!
Lobbies and other entrance points are key from a security standpoint. A well secured business will use these areas to control visitors and restrict undesirable traffic. Lobby security serves as an excellent layer of protection as well as serving a very important administrative function in greeting and cataloging guests.
So, why choose us?
You'll Never pay too much
We take time to learn about your needs and come up with a competitive quote tailored to you.
We Know Texas!
We've been Texas based since 1989, more than 27 years! We know our service area better than anyone, and we love it.
We listen to your needs
From the word go, we sit down and hear you out. The solution we propose is tailored to provide you with the best business security.
We're business security Specialists
As we mentioned above, we've made a decision to focus on the management of on-site security, and we're among the best at it.
We continually improve
We're always evaluating our process and trying to improve it, to better benefit our clients. We're proactive and it makes a major difference.
Our Security guards
We hire only the best. Our Fort Worth security guards are by far our biggest asset. Learn more about this below.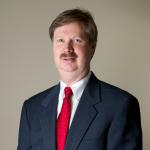 Tim Dyson, President
When Tim formed Sterling Protective, he did so with the philosophy of providing each and every client with the highest level of security service possible. Tim has formed a team at Sterling that understands this philosophy and strives to provide that level of service with professionalism, honesty and integrity.
Top quality security officers and business security services
With crime becoming more and more of a concern, security guards are an excellent way to help secure your office or business. We provide some of the best trained security guards anywhere in the state. We offer both professionalism and an impeccable level of customer service. Our security guards in Fort Worth are trained in field settings, along with classroom training to assure you of the best possible positive experiences.
Wide Ranging Security Experience Over 27 years of security experience has allowed us to work with clients in just about every industry. Security is not a one-size-fits-all industry, and you can only really be certain of great results by hiring a team of experienced and proven professionals. We are glad to put our multi industry experience to work for our clients. Learn about the industries we've served…
Lobby Security/Parking Lot Security
Request a free security consultation today!
We approach each new client like a clean slate, understanding that no two jobs are the same. Despite this fact, many Fort Worth security companies implement pricing plans, which frequently include services that are not necessary for every job. We avoid this by taking the time to meet with you for a Free Consultation, which enables us to quote you our absolute best price, customized to meet your needs. Some of the users for our personal protection officers include: political dignitaries, corporate executive protection, celebrities, professional athletes, and estate protection.
Don't leave your security up to chance. Consider having your security evaluated. At Sterling Protective Services we offer a free, no strings attached security consultation where we take time to meet with you and give you personalized advice. We go that extra step so that you have peace of mind!
Free Security Consultation
If you'd like to learn more or get a custom quote, sign up for a free, no-strings-attached security consultation!