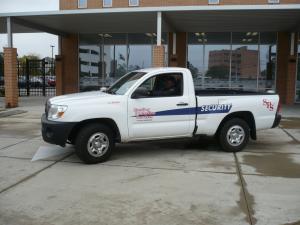 A specific type of security is required by government entities, whether it be local, county, state or federal. Sterling Protective Services, with over 28 years of experience, has the expertise to provide security for the many different types of government clients. These government clients must address unique security requirements based on the particular purpose and mission of the government agency.
Security officers trained for Government Security
This might require the experience of Sterling's armed commissioned security officers. Our armed officers receive in-house training on all aspects of firearm use and safety. All armed officers must successfully complete a state training program of a minimum of forty hours including firearm proficiency. All armed officers must also successfully complete requalification training and testing on a regular basis. We are one of Texas' premier security services and have offices in Dallas, Austin and Houston.
In some situations, a government entity will receive Sterling's security service indirectly through a vendor relationship with Sterling's direct client. In this scenario, Sterling Protective has been active in support of the defense industry for years and is licensed and insured to provide the required level of security.
Contact Us Today