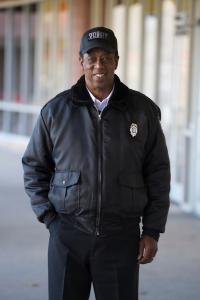 Many industries need to tread that fine line of providing adequate security without making their patrons feel intimidated. In these cases, an unarmed security guard can provide a welcoming atmosphere for customers and a stern reminder for those with less-than-noble intentions. Many times, a combination of armed and unarmed security officers can meet your needs. Some of these venues include shopping malls, universities, parking lots, museums, office buildings, churches, industrial parks and more.
Top Notch Unarmed Security Officer Training
In addition to obtaining the Texas Level II – Security Officer license, required by the Texas Department of Public Safety and the Private Security Bureau, all Sterling Protective Services' unarmed security guards receive additional training in identifying potential threats, dealing courteously with the public, effective patrol techniques, emergency procedures, professionalism, communication skills and more. They're trained to be students of your facilities, your needs and the personality of your business, not only becoming a crucial part of your security, but also an invaluable public relations asset. This rigorous training, in addition to painstaking screening result in an officer who can take pride in being possibly the best security guard Houston, Dallas or Austin can offer.