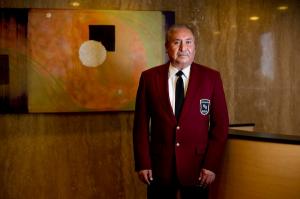 In today's world, corporations face a huge challenge in meeting their responsibility to provide a safe and secure facility for their employees and visitors. This challenge comes in the form of many different types of threats, be it criminal activity, workplace violence, business interruption, property loss or damage, terrorist attack or liability exposure. Successful companies meet this challenge by making an investment in a quality corporate security service provided by Sterling Protective Services.
Impeccable care from one of Texas best Corporate Security Companies
Our dedicated management team will meet with you to understand your corporation's specific needs. Once those needs are defined, we will recommend a security program that will meet your security, public relations and budget objectives. If currently your security officers are direct employees of your business, let Sterling Protective show you the tremendous savings and efficiencies that can be obtained by outsourcing those positions to us. This will enable your executives to focus on your core business, while Sterling focuses on the security of your facility, employees and visitors. Sterling Protective has over two decades experience in providing corporate security, and has offices in Dallas, Houston and Austin.
Contact Us Today