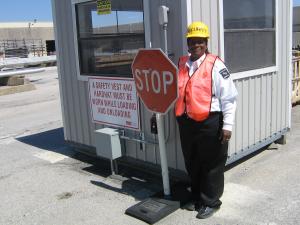 The annual cost of equipment theft is currently estimated to range from $300 million to $1 billion according to the National Insurance Crime Bureau. Heavy equipment theft is a growing problem in the United States and nearly 1000 pieces of commercial equipment are reported stolen each month via the National Crime Information Center. Placing security onsite will deter theft and increase the peace of mind for you and your investors.
Theft and vandalism slows down the process of construction, which costs more in money and lost time. Your insurance costs could go up as well as a result of losses. During the off hours of construction, it is a major liability if a trespasser were to enter into a construction zone.  Sterling Protective wants to serve you and your security needs. We are aware of the issues construction sites face and will work closely with you to ensure the best service possible.
It is a smart investment to protect your construction site with Sterling Protective Services, Inc. officers.