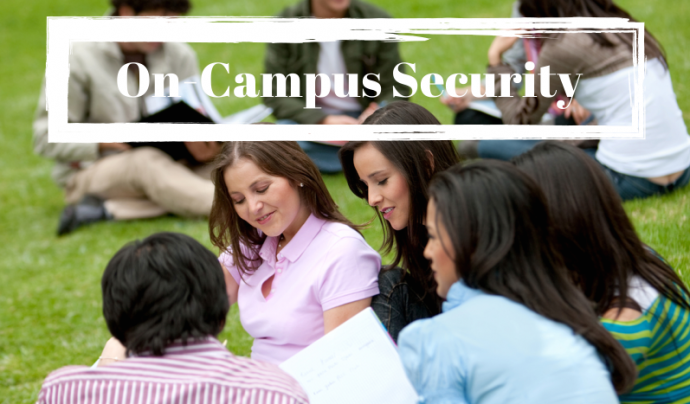 In the sad light of the recent increase in gun related violence in schools and colleges, not just in America, but globally, school security has become increasingly important. Educators, parents and school staff continue to try to find a way to keep students of all ages safe from the problems that are making their way into our schools and colleges.
Violence, vandalism, and theft in schools has become a very real concern to all of those involved in education as stories regularly hit the news of incidents at educational facilities around the nation. While most incidents involve an act against just one individual or building, tragic multiple shootings continue to happen from time to time causing serious concern on campuses everywhere.
Recent history has, regrettably, shown us that there are still vulnerabilities in the security of our schools and campuses in the face of all types of threats and violence. It is vital that all of America's educational facilities develop and implement a good security program. It is more important than ever for educational institutions to find and hire a security firm with experience in providing on-campus security, in both their housing dormitories and their classroom buildings.
Engaging Sterling Protective Services to watch over your campus will have the following positive outcomes:
Reduction in Disruptive Behavior
Disruptive behavior from unruly students or outsiders can effectively prevent students from paying attention and learning. Well trained and visible on-campus security can be a very effective deterrent to any would-be mischief makers, providing a much more obvious and tangible disincentive than security cameras.
Discourage the presence of Drugs / Alcohol / Contraband
Places of learning are always potential targets for drug dealers, or anyone looking to distribute illegal or unwanted items among impressionable young people who are possibly looking to push boundaries and try out new experiences. Once again, a visible security presence will go a long way towards deterring this type of misbehavior. A watchful security officer on campus will notice any suspicious persons, particularly if they frequent a certain area, or loiter, looking to peddle drugs or contraband.
Discourage Theft and Vandalism
Although most students are primarily looking to work hard and acquire a degree, schools and colleges are very frequently prey for vandals and theft. Vandalism and theft are almost always crimes of opportunity, and are far less likely to occur when a watchful security guard is on the premises, even if they aren't in immediate view. The concern that they might appear at any moment is enough to deter many petty crimes.
Deter Violence, and the Possession of Illegal Weapons
Definitely the worst case scenario for any school or college is a threat to the health and safety of it's students. Time and again, bomb scares or armed assault by deranged individuals has caused tragedy to befall schools and college campuses. Perhaps the attackers are students who have lost their grip on reality, or evildoers drawn by the seemingly greater crime of taking the life of those who are young and full of potential. It doesn't really matter what their motivation is. These senseless crimes must be prevented at all cost. While nothing is certain, establishing a vigilant security force on campus is perhaps the best move towards ensuring such tragedy never befalls your school.
If you are in a position of any influence at a school or college, having this knowledge means you are now partially responsible for ensuring that your school takes reasonable precautions to ensure, as far as possible, the safety of the students and faculty. Sterling Protective Services offers on campus security and would be happy to meet with you and discuss what can be done to improve your security. Take that step as soon as possible!
Contact Us
---
Happy Clients:
"I wanted to compliment our Security staff for a job well done. There are always two security guards holding the doors for us as we leave at the end of each workday.  Yesterday, one guard noticed a man coming across the parking lot towards the building and asked the other security guard to watch him as I went to my car, which was parked on the row by the street.  As soon as the man coming across the lot saw the security guard coming towards him, he turned around and left the parking lot. The security guard stayed right there until I got in my car and drove off the lot. Although the incident may have been nothing, these two security guards were very observant and made me feel very safe."
— Virginia, Houston, TX