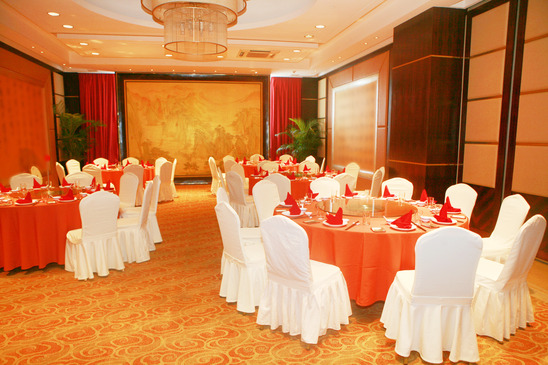 Whether you are planning a business conference, an extravagant family wedding, or hosting a VIP event, event security should be high on your priority list. Ensuring you have security on the premises during any event is a sure way to keep all guests safe and ensure peace of mind throughout the proceedings. If you're planning out an event and have questions regarding security, don't hesitate to contact us!

What types of events do we provide security for?
We provide security services for a wide array of events, whether you are hosting a private gathering for friends and family or planning a corporate trade show. We'll discuss specifics with you, like the parking arrangements, and the number of attendees you plan to have at your event, and we'd be more than happy to provide the event security you'll need for any type of gathering.
Event Security Services Provided
When our security guards are working on-site, they are capable of providing a variety of important services which will instill a peace of mind on your guests, including the following important functions:
Monitoring guest list, allowing only approved personnel entrance
Parking lot security, keeping an eye on cars, and guests' valuables
Offer to call a cab for guests who are unable to drive home
Call EMS services in the case of a medical situation
Provide a visible deterrent to any would-be intruders
Benefits of Hiring a Security Company
Having security working onsite for any event you host is not only a way to give you and your guests comfort and security, but it also helps to add to the level of professionalism you have, especially when you are hosting corporate events and conferences. By providing security and protection, you are showing potential business partners, investors and associates that you genuinely care for their well-being as well as their own personal interests.
Whether you are planning a private gathering or hosting a formal work event, having a security team on your side is highly recommended to keep everyone safe and protected at all times. We'd love to handle the security at your upcoming event, please contact Sterling Protective Services today for more information and to request a quote!
Get a free Event Security Consultation

Melissa joined Sterling Protective Services in 2007 as Marketing Director. She is responsible for all marketing efforts for the company, including business development and sales for all branch locations. This includes Sterling's website, search engine optimization, and social media efforts. She also manages Sterling's government relations program and Sterling's charitable giving program. Melissa holds a Bachelor of Science Degree in Education from Baylor University.