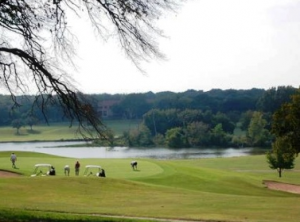 Sterling Protective Services, Inc. is proud to announce their sponsorship of the 2014 Annual Scholarship Golf Tournament for the Society of Hispanic Professional Engineers. The SHPE was founded to provide a national organization of Professional Engineers with the shared goal of serving as role models for the Hispanic community.
The tournament will take place this Friday, June 6, 2014 at the Cross Timbers Golf Course in Fort Worth Texas, and the proceeds from the event will go towards providing scholarships to local area high school students seeking to major in the fields of Science, Technology, Engineering, or Mathematics (STEM).  After the same event last year, SHPE awarded four $1,000 scholarships – SHPE hopes to increase this amount to $6,000 in 2014!
Registration per player is $70.00, the standard golf package includes: Carts, breakfast, lunch, balls, and one raffle ticket, however SHPE is offering packages that include additional raffle tickets, if you'd like to improve your chances!
SHPE is one of several really positive initiatives that Sterling Protective Services, Inc. is proud to support, and we know they'd appreciate your involvement in any way. You can learn more about our community involvement, or take a more in depth look at the SHPE event on their site by clicking on the button below.
Learn More

Melissa joined Sterling Protective Services in 2007 as Marketing Director. She is responsible for all marketing efforts for the company, including business development and sales for all branch locations. This includes Sterling's website, search engine optimization, and social media efforts. She also manages Sterling's government relations program and Sterling's charitable giving program. Melissa holds a Bachelor of Science Degree in Education from Baylor University.